Welcome to Golden Key Ministry – Unity
The world's largest online provider of Spiritual Food to Nourish your soul and Improve your life.
Thank You for Visiting!
We warmly invite you to explore and take advantage of the abundance of life-enriching Spiritual Food available here.
Since 1974 Golden Key Ministry-Unity has provided loving prayer support, enlightenment, and prospering ideas. Thousands of people, worldwide, have had their prayers answered, and their lives changed. Look through our site and let us know how we may support you in your upward quest. "Bookmark" this site, and come back often. Invite your friends to visit, too.
How to Effortlessly Change Your Life Using the Positive Power of Divine Love
The highest and best power for positive living is Divine Love. In The Golden Gate, Emmet Fox wrote: Love is by far the most important thing of all. He also said: "It (Love) is the Golden Gate of Paradise. Pray for an understanding of love. It covers a multitude of sins. There is no difficulty that enough love will not conquer; no disease that love will not heal. It makes no difference how deeply seated may be the trouble, how hopeless the outlook, how muddled the tangle, how great the mistake, a sufficient realization of love will dissolve it all." It has been my personal experience to discover what Emmet Fox said, to be absolutely true. As love has worked in my own life, it will work in yours ... Read More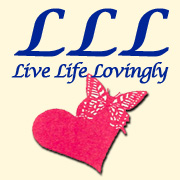 We lovingly invite you to visit our sister website:  www.LiveLifeLovingly.org
The primary purpose of LLL LiveLifeLovingly.org is to contribute toward making our world a kinder, gentler, more compassionate place.  We are responsible for the upkeep of our Planet, the loving care of all of its inhabitants, to live in peace and harmony, and most of all, Live Life Lovingly. 
On LLL LiveLifeLovingly.org, you will find LLL Love Inspirations to uplift you and make your day brighter and smoother. These change daily, so bookmark this page and come back every day for a fresh Love Inspiration and charge you're your whole being with uplifting Love energy.  Also, you'll find stimulating LLL Love Bytes, LLL Affirmations, LLL articles, and more.
A lot of love and care went into the creation of this new site.  Our intention was to make it uplifting, thought stimulating, user friendly, and to make a significant contribution toward causing you and everyone, around the world, to live healthier, more loving, peaceful and fulfilling lives.  Kindly write and tell us how we're doing.
USE the inspiration, uplifting ideas and love you find on LLL LiveLifeLovingly.org, and make your life happier and better.
Visit www.LiveLifeLovingly.org now and invite all your friends to visit, too. We welcome your comments. – Lovingly, Rev. John
FREE — The Golden Key by Emmet Fox! — In both English & Spanish.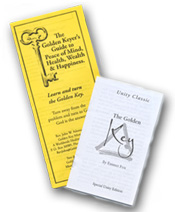 TWO gifts for you:
A free copy of The Golden Key, a power booklet by Emmet Fox, AND, a copy of Rev. John's dynamic brochure, Golden Keyer's Guide to Peace of Mind, Health, Wealth & Happiness.
"The Golden Key has been the means of helping many people all over the world solve all kinds of problems and overcome all sorts of handicaps, and in this present edition, it is finding a new field of usefulness.
Read The Golden Key several times.  Do exactly as it says, and if you are persistent, you will overcome any difficulty. Allow The Golden Key be the means of opening your door to health, freedom, peace, and knowing God." – Emmet Fox
The Golden Keyer's Guide helps you turn The Golden Key and create a new thought pattern that produces peace of mind, health, harmony, happiness and prosperity.
Please note:  Your gift items are printed and cannot be sent via e-mail. Kindly give us your FULL name and your PHYSICAL mailing address in the form on this page. Include your e-mail address and we'll add you to our newsletter list. We promise to NEVER share your information with anyone. Thank you. - Rev. John
Now Available!
Replay of Rev. John on Unity Online Radio!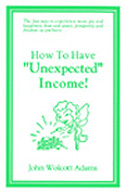 Rev. John was on the Truth Transforms with Rev. Gaylon McDowell show Wed. June 15, 2016 discussing his book, How to Have "Unexpected" Income!
Listen Now: http://www.unity.fm/program/TruthTransforms
Click here to purchase your copy of How to Have 'Unexpected' Income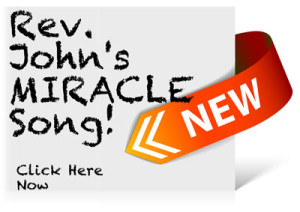 Please complete the entire form so we can mail your copy of
The Golden Key
and
The Golden Keyer's Guide to Peace of Mind, Health, Wealth and Happiness
.

33% OFF! Enroll now in the entire Prosperity Made E-Z 30-day Course for ONLY $20! Take advantage of this opportunity to study, learn, and prosper! Click to get started now! Register FREE -Enroll for only $20. Take your 30 steps to Abundance.
NOW 3 DAILY INSPIRATIONAL MESSAGES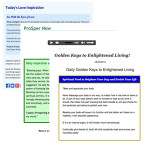 To stimulate your thinking and make your day go in the right direction. Bookmark these pages and visit every day. Invite all your friends to visit, too!
ARTICLES
Read our many helpful articles in the Articles section 
Enlightenment - Health & Well-being - Love & Relationships - Wealth & Prosperity.  Subjects to enrich your life. Be sure to share with your friends and family.
**NEW! **
DO YOU WANT A JOB?
There is a good job for you.  This special article by guest author, Russell A. Kemp, gives you right ideas for finding your right place of employment.  Read it and get ready to be happily employed!
PRAYER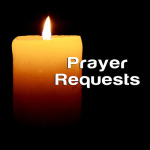 Ask us to support you in Prayer
For over thirty-five years, Golden Key Ministry-Unity has been lovingly supporting people in positive, affirmative prayer, all over the world. We welcome confidential prayer requests for all good desires.
BOOKSTORE
Visit our Bookstore
Rev. John's spiritually oriented books offer you inspiration and guidance for achieving a happy, healthy, wealthy, peaceful and positive life.
NEWSLETTERS
Click Now to Subscribe to our Monthly e-Newsletters
Read The Most Recent Articles
VISITOR LETTERS
BE SURE AND VISIT ...
our other two very attractive and helpful sites: